No Matter What Caused The Breach, We'll Fix It
Our technicians can also fix a leak on a leaking toilet tank. They will replace your rubber washers and tighten the locknuts. After that, they will check the valve and other tank mechanisms to ensure proper contact. A physical crack in the tank could be sealed with a rubber cement composite or other means if necessary. Regardless of what created the water leak, Plumber In Dallas will fix it.
Futuristic Equipment Means No More Ruined Lawns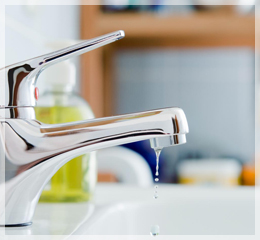 If you have a leaking pipe, we will find the most convenient way to reach it. So that there is a minimal amount of readjustment to the surrounding area. We understand the importance of your home or business. When repairing a water leak, we will not compromise your buildings integrity.
Other more complicated tasks that require digging do not equal a torn up ground around the premises. All we will need to do is dig a small hole to run material through. Because our top shelf tools and the latest technologies we use, we can get the job taken care of without destroying your yard. Now, water line repair is easy as cake with Plumber In Dallas around. Just call us to get the job done.