Little Streams Lead To Larger Rivers
Chances are when heaters are leaking, they almost always need to be replaced, unfortunately. Because a sealed leak is always at risk of opening back up again, eventually. Plumber In Dallas does water heater replacement at affordable rates. We understand that not everybody has emergency funds and will work with customers that have a small budget. Plus, we bet you'll be more than thrilled after seeing the difference in performance between the new and old devices.
Don't Avoid A Helping Hand When You Need One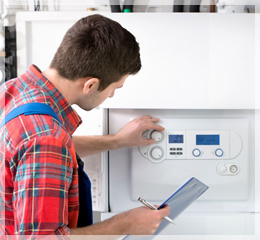 A ton of citizens throughout Dallas, Texas call us after trying to install water heater themselves. It is scary to find yourself mid project and realizing that assistance is needed. Good thing we are a phone call away! Just call us and we will send you an expert plumber immediately to take care of your water heater and solve any problems found and make it like new again. We have all the tools and the latest technologies.
Our 24 hour emergency plumbers are always prepared for situations like these. So don't ever think you're alone when in that kind of predicament. Being stubborn and in a tight bind can result in some serious regret. Just ask for help and Plumber In Dallas will come running and make all repairs needed.