Time Is Not Kind
After many years of wear and tear, things need to be replaced. It is simply an unfortunate fact that applies to toilet replacement and almost anything else. When you require this, let the best Plumber In Dallas has do the job. That way, you are guaranteed to receive the highest quality of service available. Do not settle for a chain company that will gut your wallet and leave you disappointed with the results.
We'll Solve Those Mystery Concerns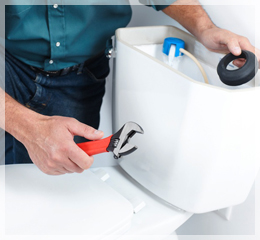 Toilet leaks can be the culprit of those small pools of water on your bathrooms floor. It may be due to a few reasons. This is a common problem that we see many Dallas citizens struggling with. While there are a few possibilities as to why, toilet repair is likely necessary because of a fault in the sealing. Plumber In Dallas will tighten everything up, and if that does not do the trick, it could be time for a different approach. Because the source has not been figured out yet. The next step in line would be a water tank repair.
Call Plumber In Dallas for toilet repair, they will make it look like the most seamless, natural fixture you have ever seen. Because from start to finish, the goal of our company is complete customer satisfaction, every time.