We're Here To Help
When approaching a job, we'll ask a series of questions to narrow down an answer. Sometimes, it can be solved before we ever show up by describing an easy fix over the phone. If we end up providing a garbage disposal repair, rest well knowing it was done right. This is a familiar thing that we have a lot of experience doing. None are too big or small for our Plumber In Dallas to handle.
We'll Show You The Meaning Of Diligence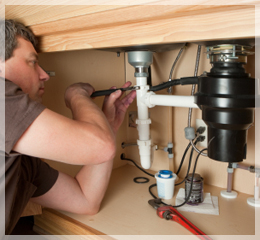 Talk is cheap, which is why Plumber In Dallas prefers speaking through decisive action. Watch as we solve your garbage disposal problems and make them disappear. Others may do temporary fixes, but not this company. The jobs we do are always spot and designed to instill a sense of pride within all involved.
Is the cabinet under your sink growing a water stain or feeling damp to the touch? You may have a leaky garbage disposal. No worries, though, Plumber In Dallas knows exactly what to do. Sometimes all it takes is the tightening of a few pieces. Other times it just needs a new rubber ring because the old one is worn out. Either way, know that whatever it is, the experts here understand the art of garbage disposal plumbing.