We'll Reach Those Difficult To Reach Places For You
Sewers go deep underground and are basically impossible for the average citizen to access. Fortunately, we are around to supply the assistance you need. We have professionals that know exactly what to do. They are ready for the most complicated of tasks out there. No sewer drain cleaning is to challenging. Just tell Plumber In Dallas what the problem is and we'll take it from there.
No Drains Are Too Stopped Up To Be Cleared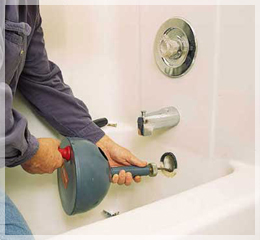 Has your shower had problems with draining properly? This is a common issue for any household. Especially those over a decade old or those that have not had a proper line clearing in recent years. But don't worry Plumber In Dallas will fix this problem immediately and make your drains run smoothly again.
Usually, it is a buildup of hair, soap residue, and dirt or grime. Don't waste money on expensive chemicals that won't get everything out of the way. We will deploy a machine that even the toughest of blockages can't compete with. A blocked drain cleaning will be a thing of the past after calling us to knock it out. Our highly experienced plumbers in dallas are one call away and will help you in case of emergency.